Itereo and the Planner
How we came to be and why we do what we do…
after having explored the Latin American continent for several years, we arrived in Peru to set up a Destination Management Company.
We started out with great hopes, little money and no clients at all, but with lots of energy and a mad belief that we'd be able to build this company and share our passion for South America with other travelers. Only international teamwork was going to provide that positive experience we were looking to create, and one by one some amazing people decided to join forces with us. We formed a team of dedicated travel and IT professionals from a host of different countries; a company aimed at building bridges between cultures and introducing more people to this amazing continent.
After a challenging first year the groundwork was laid for what eventually became one of the most trusted and widely known ground operators in the area.
we witnessed the power struggle between travel agents and online travel sales companies. We were also losing potential business because many agents did not know our destinations that well and even if they placed a request it often took days to confirm it to their clients, many of whom by then had already moved on.
We became convinced that it should be possible to make this booking process better, faster, and smoother: it was time for a holistic approach that would eventually get travelers closer to their holidays, aided in close cooperation by Agents and DMCs. Years of silent development followed and slowly but surely we built a dynamic packaging platform.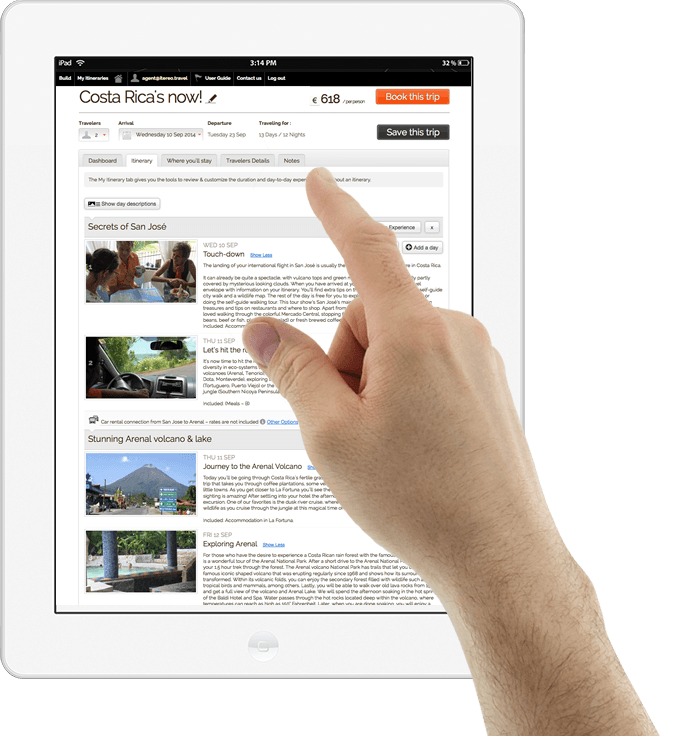 Today, ITP is the first real dynamic packaging platform
An online Do It Yourself candy store for travel professionals looking to custom-build holidays to any connected destination, on a 24/7 basis, in a matter of minutes. We are constantly expanding our network of travel providers, offering you the products you need to instantly build & book the holidays your clients are looking for.
---
Fast Quotes; Unique Journeys
ITEREO™ Travel Planner© is about simplifying the process of tailoring tours for your clients. We have taken our time to find out ways to break down the process of creating the perfect holiday, working closely together with experts in the production, commercial and technical areas in the travel industry.
More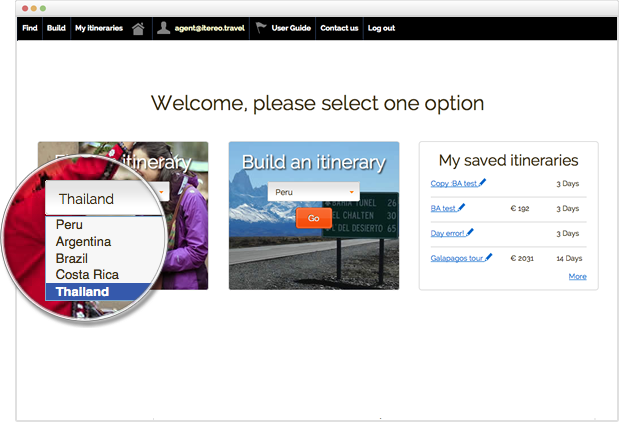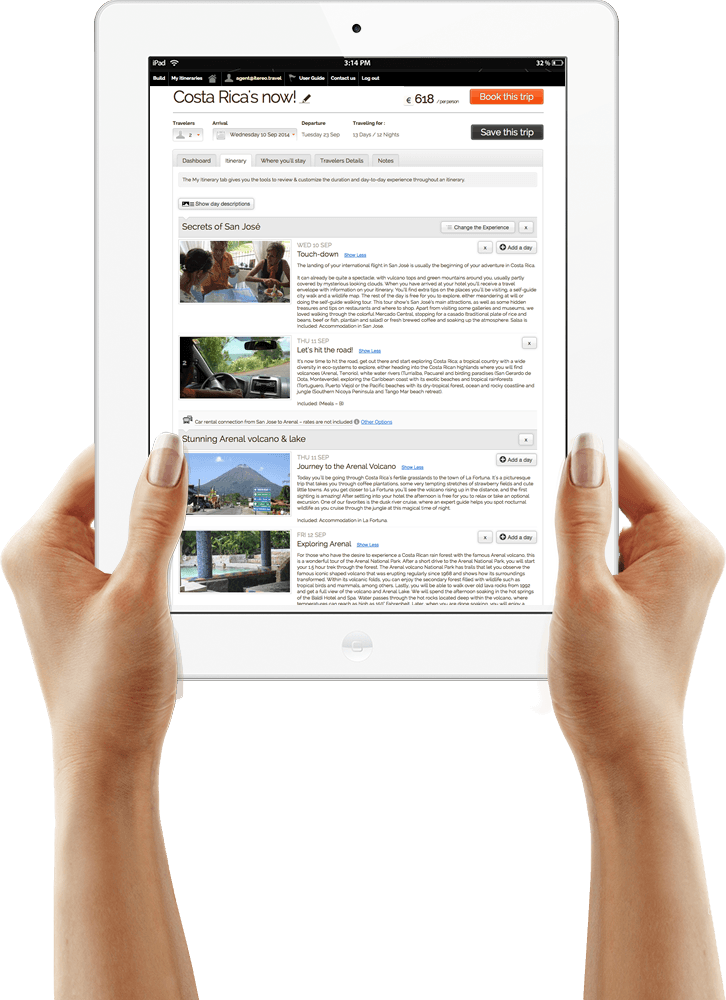 Join today and help us build a better, fun and more effective way of working together!
Join Today