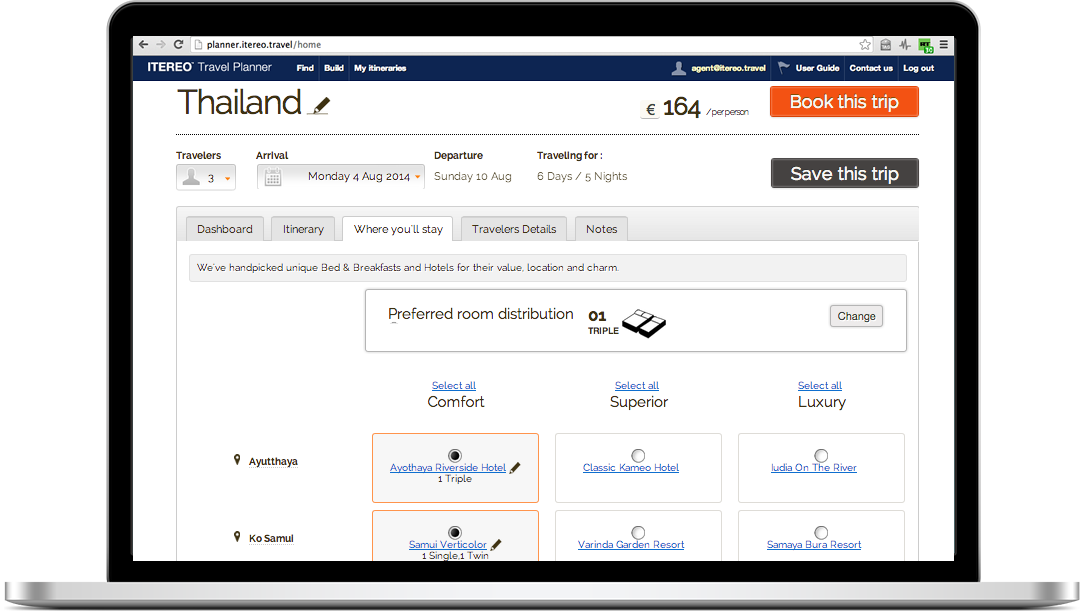 Our Solution
ITEREO™ Travel Planner© is about simplifying the process of tailoring tours for your clients. We have taken our time to find out ways to break down the process of creating the perfect holiday, working closely together with experts in the production, commercial and technical areas in the travel industry. These years of hard work have resulted in a stunningly simple, amazingly agile and simply beautiful (yes, we're proud of it!) tour building interface that will guide you step by step to put together that unique itinerary for your client, in a matter of minutes… Enjoy!
Find
Find the tour that fits your requirements.
Simply click on your preferred destination and scroll through the popular tours that we have preselected for you. Select the tour that comes closest to what your client has in mind and click "edit" to start tinkering!
Tweak
Polish your itinerary to perfection.
Our tour building tools will help you turn this tour into a unique holiday for your client. Add & delete days, excursions, or entire sections (modules) of the tour, modify connections, change hotels, room distribution and hotel levels, either per location or for the entire trip.
Book
Or save it for later reference.
Book your tour and your DMC partner will make the reservations and reconfirm back to you within 48 hours. Save the tour to finish or use it at another time. Personalize your own work environment and make your work even easier.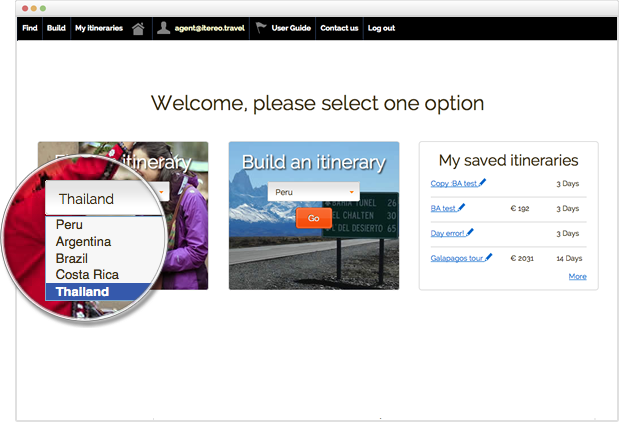 U
Choose your destination
Pick one from our growing list of destinations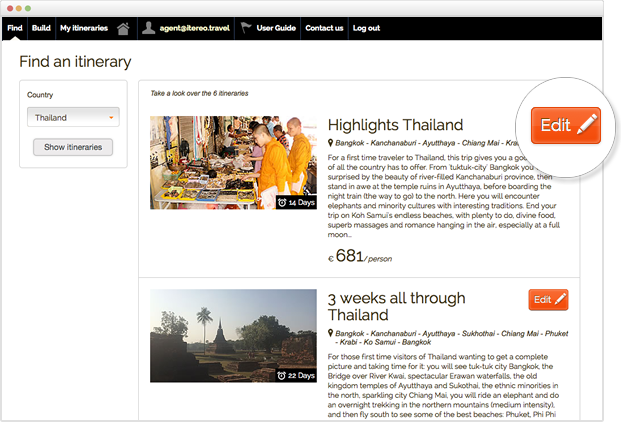 U
Select a tour
Choose one of our carefully selected examples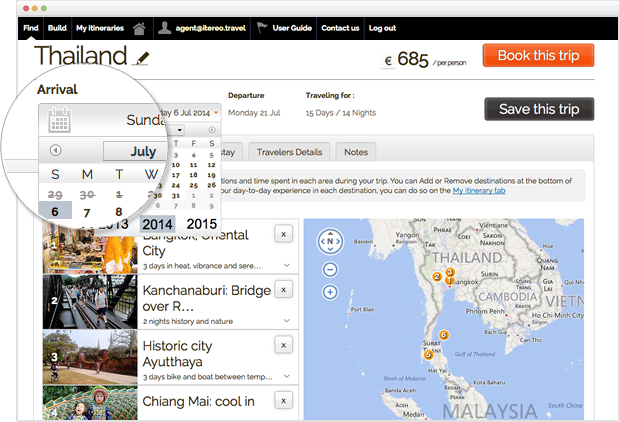 f
Choose departure date and passenger#
Help us refine your tour to fit your client's needs
f
Choose services
Polish your tour to perfection: add/remove days, change hotels, excursions and destinations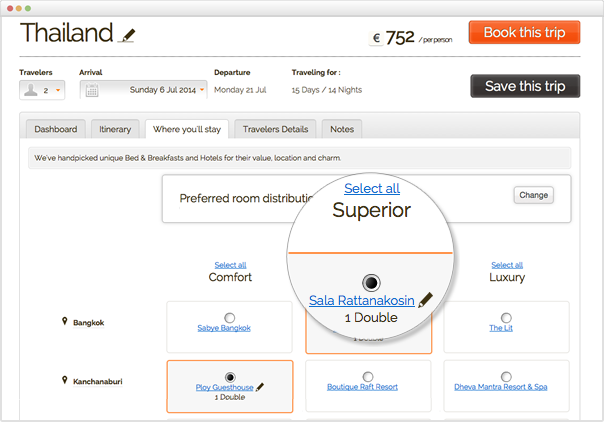 f
Change hotels
Choose accommodation level, room division, and enter your preferred hotels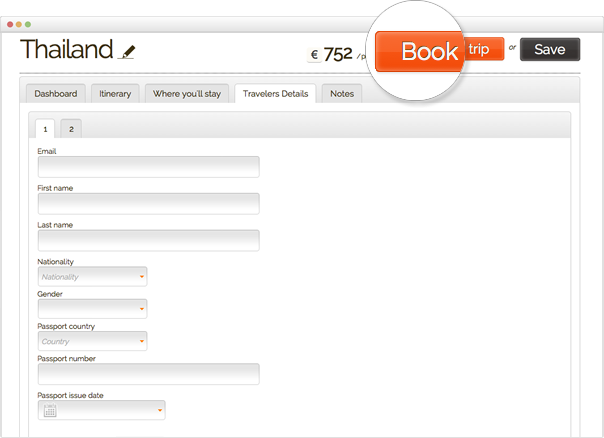 
Book or save
Book your tour or save it if you want to finish it at a later stage
Don't Be Shy, Get In Touch!
Interested in working together, or want to know what we're all about? Please send us an inquiry.
Join today